Merdeka 2016
August 31st marked the holiday here in Malaysia called Merdeka Day. Merdeka day celebrates the day of August 31, 1957 when the the Malayan peninsula gained its independence from British colonization and was called the Federation of Malaya. Hence, 31 August is a National Public Holiday to commemorate and celebrate the freedom and independence gained. Malaysia is a mere 59 years old! I was here in Malaysia when the nation celebrated their 50th anniversary of independence. I plan on being here when we celebrate the 60th!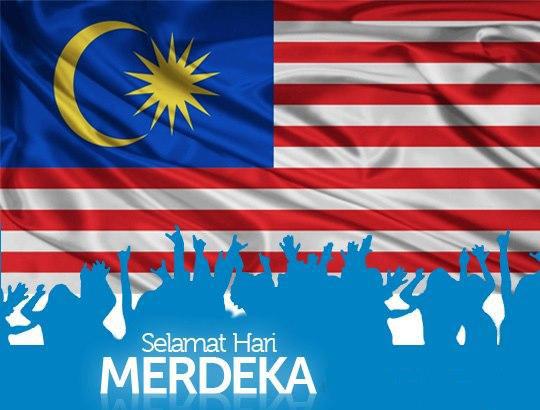 This day is also known as Hari Merdeka in the Malay language and that is why the celebration of Independence Day is incomplete without the seven shouts of "Merdeka!". This gesture was initiated by the First Prime Minister of Malaysia, Tunku Abdul Rahman back in 1957 at Dataran Merdeka.
Although it is only a one day public holiday, the celebration builds up from a month before right up to Malaysia Day which is on the 16th of September. More about that day next week.
SEW 2016
September the 6th marked the beginning of SEW or Spiritual Emphasis Week. SEW is a rich tradition and that finds its heritage in the days when Dalat was founded as a private Christian boarding school for children of Christian and Missionary Alliance (CMA) missionaries in South East Asia. While it is no longer affiliated directly with the CMA it continues to board children of missionaries from many Christian agencies and now reaches out to children of expat families. The school is governed by an interdenominational school board.
Dalat continues many of the traditions that are grounded in our Christian heritage. One of those traditions is a special week set aside to emphasize spiritual growth and the Christian life. There are numerous special required chapel services set aside during the school day and optional evening services. Worship teams, made up of Dalat students, lead the community in worship that is very special and moving.
Students Leading Worship
Dalat usually brings in a special speakers who minister all week to all of the students from elementary to high school and to the community as well. This year James Grout, former Director for Alliance (CMA) Youth, came to minister to the middle and high school students and preside over the evening sessions. Alisa Lawrence, local mom and director of children's ministries at Penang International Church, provided leadership to the special chapel sessions for the elementary students.
This year the theme was "Fearless." The chapel and evening messages centered on the disciples of Christ in the book of Acts. How these people went from being afraid and hiding in a locked room to becoming the life changing history making people of the early church. They became fearless.
All in all it was a great week and made special by having James here. Marsha and I knew him when he was a student at Crown College (known then as St. Paul Bible College). He graduated in 1991. It was also good to see how the students responded to his sense of humor and the stories he told. He was an effective communicator. Thanks James! Come back and visit us again.
James Grout the last night
Special thanks also to Alisa who was her normal bubbly energetic self for our younger kids. You have to know Alisa to know how energetic she can be. She loves what she does and she especially loves working with kids. There are many days I see her greeting elementary kids being dropped off for school and they all shout out a "Hi Mrs. Lawrence." We get to live, love and work in a special community.
Keep our Senior class in prayer this week as they "sneak" off to an undisclosed destination for a week of special fellowship and fun. This is something they have been looking forward to for four years!
This final picture here was taken by James Grout while he was staying at the Rainbow Paradise Beach Resort. The resort is right next to Dalat. The view shows some of the Dalat campus. You can see the gymnasium and to the left of the gym you can see the construction site of our new four story dorm being built right on the ocean! Scheduled to be open for students next fall.
View of Dalat Campus.